Our Ministry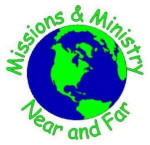 Webster-Claiborne and Bienville Baptist Associations' Missions & Ministry Center provides a central location through which Southern Baptist work in our tri-parish area of North Louisiana can be coordinated. Our center not only provides an office for the Director of Missions, but also is a mission site and missions equipping center. Our goal is to equip churches for missions and ministry by offering resources to organize, train, and execute mission projects. Above all, our goal is to see people brought to salvation through Jesus Christ.
Forty-one churches in Webster and Claiborne Parishes form the Webster-Claiborne Baptist Association. Twenty-five churches and missions in Bienville Parish form the Bienville Association. While these two associations have their own officers and ministries, they also share many cooperative ministries that we support, such as three missions—two Hispanic and one Prison Fellowship.
Staff
Director of Missions
Dr. Randy Hales - randyhalesdom@juno.com
Margaret Hales
Ministry Assistant
Jeanne Wiggins
Jeanne joined our staff August 2017 as a part-time Ministry Assistant to the Director of Missions. Her responsibilities include book keeping, office manager, and receptionist.
Granberry Counselor
Amy Butler, LPC LMFT
Our Ministries - Equipped for Missions & Ministry
Associational Leadership:
The associational director will work with churches to arrange for resource persons for the training of church leaders in the work of Sunday School, Discipleship Training, Music, Women's Missions and Ministry, Men's Ministry, Evangelism, Stewardship, Prayer, and Youth.

Scholarships:
Bienville Baptist Association offers scholarships for students of Louisiana College or students of a SBC seminary. Webster-Claiborne Baptist Association offers scholarships for ministerial students attending a Southern Baptist college or seminary and a non-ministerial scholarship for a student attending a Baptist school through the Denise W. Howell Endowment.

Ministry Equipment:
The "Mission Trailer" has tools for construction teams. It could be used to haul luggage for your mission trip. The "Party Trailer," can be checked out for outreach or play. It is complete with a generator, inflatable jumper, AV and sound equipment, machines (popcorn, snow cone, and hotdog steamer), canopy, table, and etc. Volunteers who work the "Mobile Laundry Unit," for disaster relief, will be required to complete the necessary training.

Truck Stop Ministry:
A lay chaplain and volunteers place Bibles and tracts in local truck stops. Churches and individuals often donate Bibles and give gifts in honor or in memory of loved ones. Some mission groups provide goodie bags for truckers on special holidays.

Ethnic Ministry:
Primera Iglesia Hispana meets at the Missions & Ministry Center and Iglesia Bautista Vida Nueva meets in Athens. Other mission sites in our tri-parish area are supported by both Associations and individual churches.

Prison Ministry:
Volunteers minister to prisoners in Bienville, Claiborne, and Webster Parishes. The Free on the Inside Bible, which helps prisoners break the chains of guilt, anger, and hopelessness, is available through the ministry.

Granberry Counseling Center:
The Granberry Counseling Center is a ministry of the Louisiana Baptist Children's Home and Family Ministries, and it provides affordable, professional, Christian counseling to individuals, couples, and families. To help one overcome life's greatest challenges, a counselor is at the Missions and Ministry Center two days a week. To schedule an appointment, call 318-773-5539 or 1-877-345-7411.

Compassion Ministry:
The association has a commitment to helping churches establish compassion works.

Cowboy Fellowship:
The Cowboy Fellowship provides monthly worship and Christian fellowship. It works to establish a permanent ministry to "ranch" style people. They meet at the Minden Riding Club on the fourth Monday at 6:30 P.M. Follow them on Facebook at Cowboy Fellowship of Webster Parish.

Partnership Ministries:
Partnership Ministries are funded by direct gifts from churches in our associations to the Missions & Ministry Center. We encourage mission teams from our churches to help these partners with their ministry.
Haiti Children's Center: A partnership with the Baptist Children's Home to establish a center in Haiti.
Native American partnership with I Am Able Ministries —we often assist this ministry in reaching our Native American population.
Prison Work in Arcadia—we partner with FBC, Arcadia in a ministry to prisoners at Second Chance Church.
Mission Grants—we provide $500 as seed money to churches desiring to partner with other churches for a mission trip.
Mission Volunteers- partner with Kingdom Builders for the Lord, Inc. on Louisiana Baptist building projects.
Northwest Louisiana Pregnancy Care Center, Minden, LA:
Choosing Life and Hope Every day. Visit the website at: www.nwlpcc.org.
Harris Baptist Conference & Retreat Center

Come to a Place of Christian Hospitality
Close to Home, Far from the World
Charlie Lechner, Camp Manager
2800 Harris Road, Minden, LA 71055
Phone: 318-927-3706
Website: www.harrisbaptist.com
Since 1960 "Camp Harris" has been an oasis of tranquility for thousands of people in today's busy world.
Harris Baptist Conference and Retreat Center exists for the purpose of providing a Christ- centered, year-round conference and retreat site. No matter what the occasion, emphasis is placed on evangelism and discipleship in a safe and secure Christian environment.
The mission of Camp Harris is to promote the Gospel of Christ through spiritual growth and renewal opportunities during retreats and training seminars.
Harris Baptist 2016 Camp Dates
Children's Camp 1 - June 6-9
Children's Camp 2 - June 13-16
Youth Camp - July 11-14
Children's Camp 3 - July 18-21
Children's Camp 4 - July 25-28
Campers on Mission - Sept 4-9
RA Camp-O-Ree: - Oct 14-15
Camp cost, registration forms, and dates for registration are available at www.harrisbaptist.com
Baptist Collegiate Ministry
The mission of the BCM is to share the love of God with college students to assist Christian students in their personal development, and to train them in leadership skills for Christian minis-try. Discipleship, Missions, and Evangelism are major emphases. God is calling men and women to Himself so that they might go out and reach the world for Jesus Christ. Each year numerous students serve as Semester and Summer Missionaries. Students serve on the leadership council and participate in special events.
The duties of the BCM director include the following:
- Initiating worship gathering Bible Study on campus with the purpose of sharing the Gospel of Jesus Christ
- Building relationships with students and faculty to make disciples and serve God's kingdom.
- Cultivating a Christian leadership environment through vision and mission of God.
- Connecting students to local and global ministry and mission opportunities in the local church.
Louisiana Tech BCM
Goals of the Louisiana Tech BCM: "Reach, Connect, Strengthen"
Reach students for Christ
Connect students to local churches
Strengthen students' lives and the ministry of BCM
Kevin Inman, Director
801 W. Alabama Avenue
Ruston, LA 71270
Phone: 318-255-1982
Website: www.latechbcm.org
Grambling BCM
Grambling Baptist Collegiate Ministry
Lance Wright, Director
324 Main St (P O Box 680)
Grambling, LA 71245
Phone: 318-274-3766
Rolling Hills Ministries
Making a Difference in the World
One Person at a Time
David & Jerri Abernathy
P O Box 1177
Ruston, LA 71273-1177
Phone/Fax: 318-251-0065
www.rollinghillsministries.com
Resort Ministry:
Volunteers provide worship services at Lake Claiborne, Lake D'Arbonne, Lake Bistineau, and Jimmie David State Parks.
To sign up for the 2016 Resort Season just visit our website.
Disaster Relief Ministry:
Volunteers on the Feeding Unit, Chain saw Unit, the Shower Unit, or the Laundry Unit, when activated, touch the lives of many people in crisis situations.

Thrift Store Needs:
men's shirts & pants, Knick-Knacks (stuff), furniture, jewelry, DVDs, shoes, and seasonal items.

Drop off your stuff 24/7:
(1) 3487 Hwy 33, Ruston, LA. Four miles north of I-20 (1/2 mile past Lincoln Parish Park).
(2) The Thrift Store in Arcadia.
(3)1408 Sibley Road, Minden at the Missions & Ministry Center

Pick up Area for "Truck Load":
45 mile radius of Ruston. (not clothes) All items must be boxed or bagged and READY.
Thrift Stores:
Ruston Thrift Store,
3478 Hwy 33, Ruston
Phone: 318-251-0065 or 318-251-4640
Monday—Friday 8:30—5:30
Saturday 8:30—3:00,

Arcadia Thrift Store,
1820 N. Railroad Ave, Arcadia
Phone: 318-263-4822
Monday—Friday, 9:00-5:00
Saturday 9:00-3:00
Bossier City Thrift Store,
2695 East Texas Avenue, Bossier City
Phone: 318-562-3880
Monday—Friday 9:00-5:00
Saturday 9:00-3:00
Association Missions Emphasis Week